This project had a very speedy turnaround and was actually completed in two days. The creators wanted something that emulated familiar tropes of VHS diaspora but that didn't go "full warble" and had distance readability. For this reason I made the logo only slightly grained with a light glow in a classic "horror movie yellow". 

I was unable to locate a download of the exact VHS font online so I found uses of it in old VHS brochures and copies the necessary letters with the pen tool.
The original logo was meant to be VHQ in the exact VHS logo style, but we felt that having the full title for namesake was important and that having it expand out from the original bounding square added a level of adventure.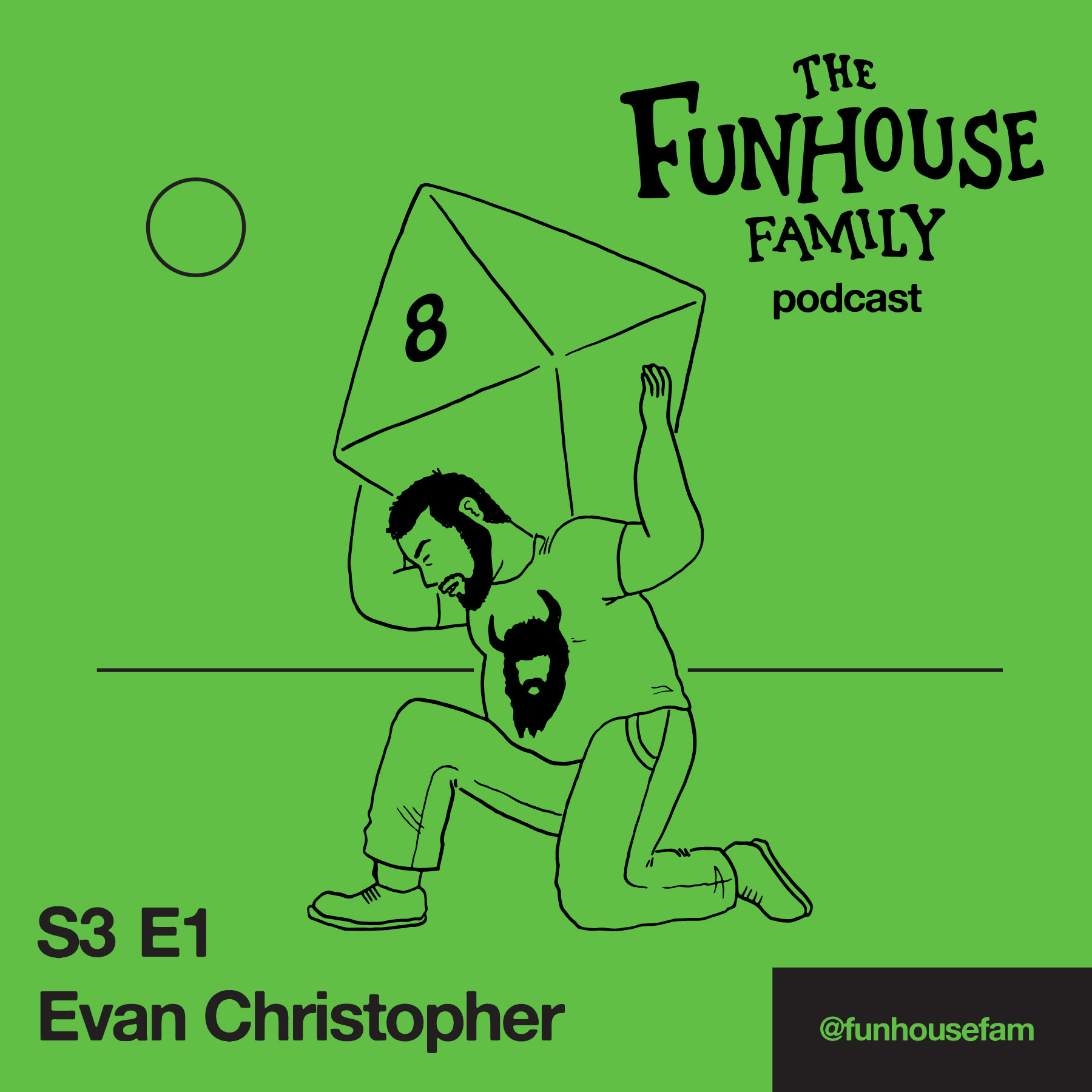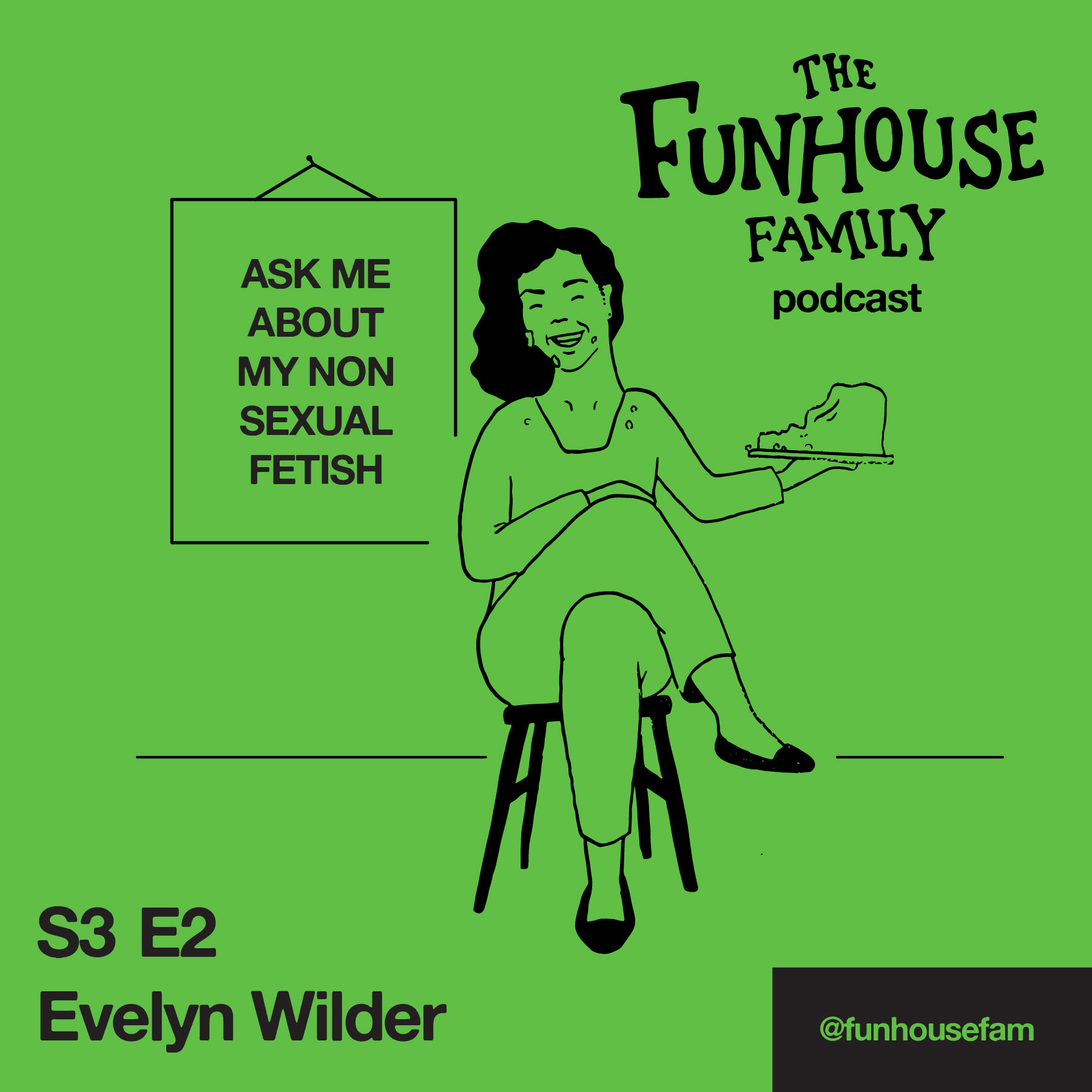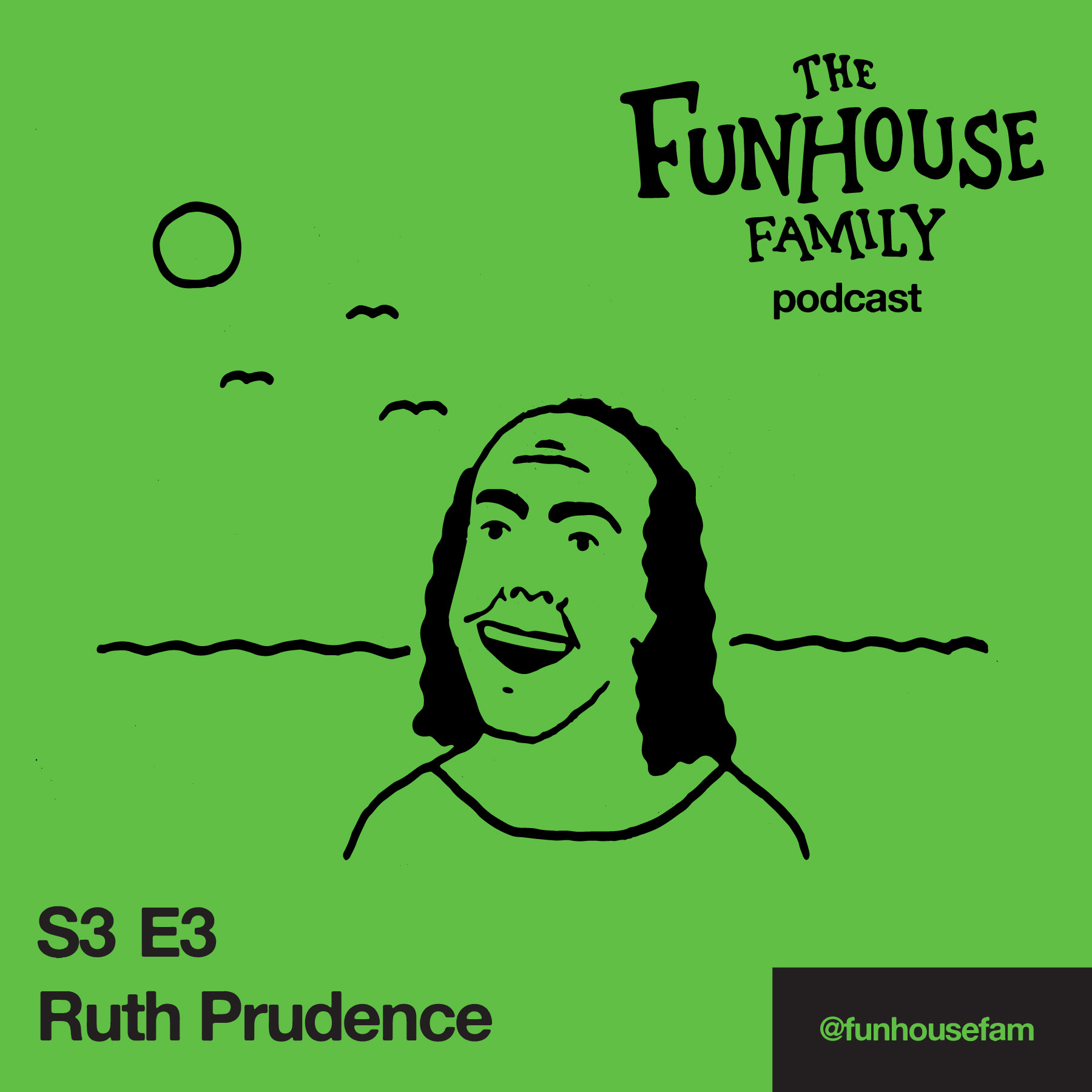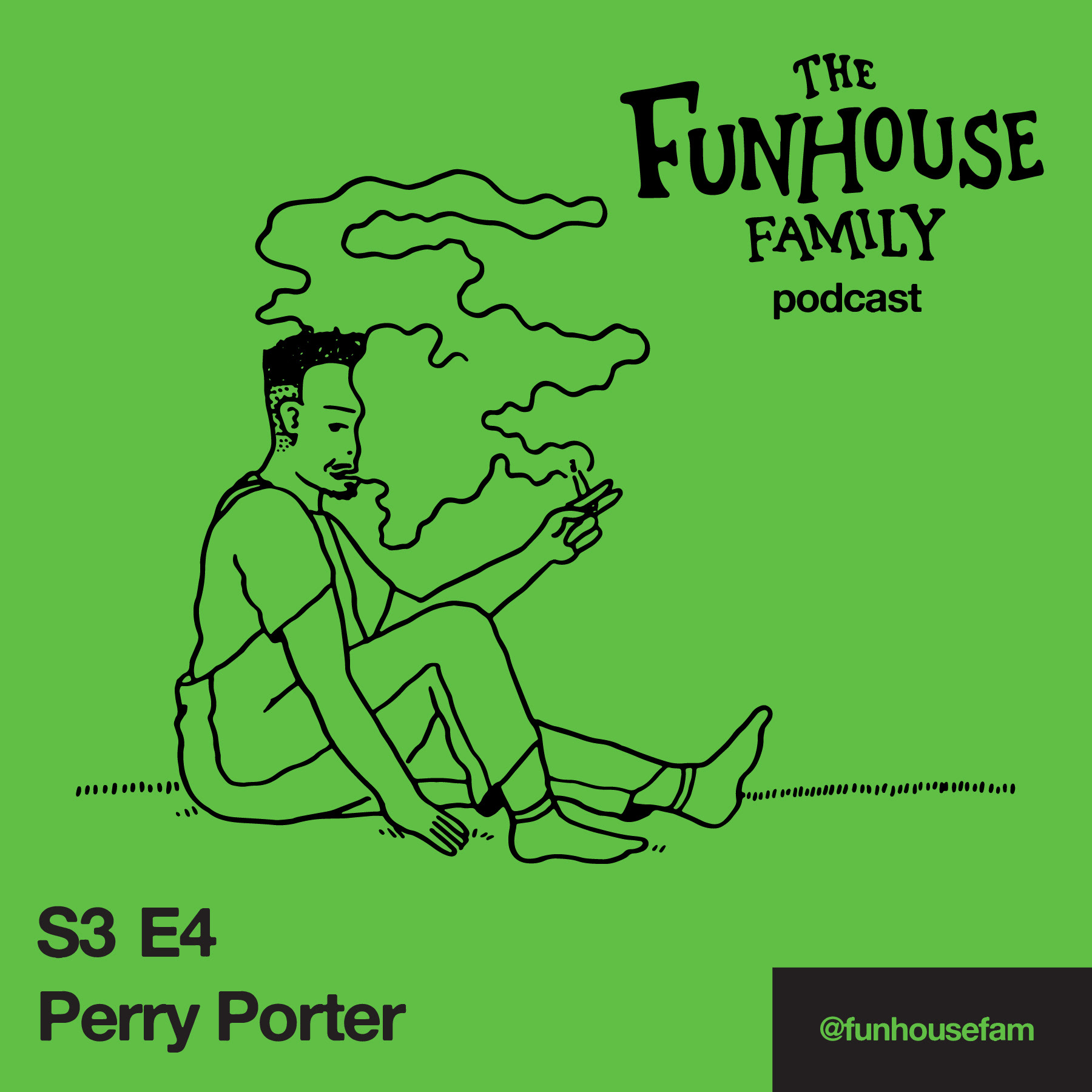 The Funhouse Family Podcast
This is an ongoing project I'll be doing for the remainder of 2020 with Funhouse. For their third season, the creators have leaned towards a focus on the people being interviewed and felt that giving each episode (and respectively each person / character) their own cover felt right for the new direction.

These thumbnails are created the month before episodes air, usually during the last week of that previous month. Creative Director Brian Toews sends me a few images of the folks being interviewed and a brief rundown of what they talked about / a glimpse at their personality.
I created the specific layout with their trademarked "Funhouse Green" which means that when the time comes it's just a matter of importing line-art that I have done on paper to Illustrator and manipulating the text to signify the episode and subject.