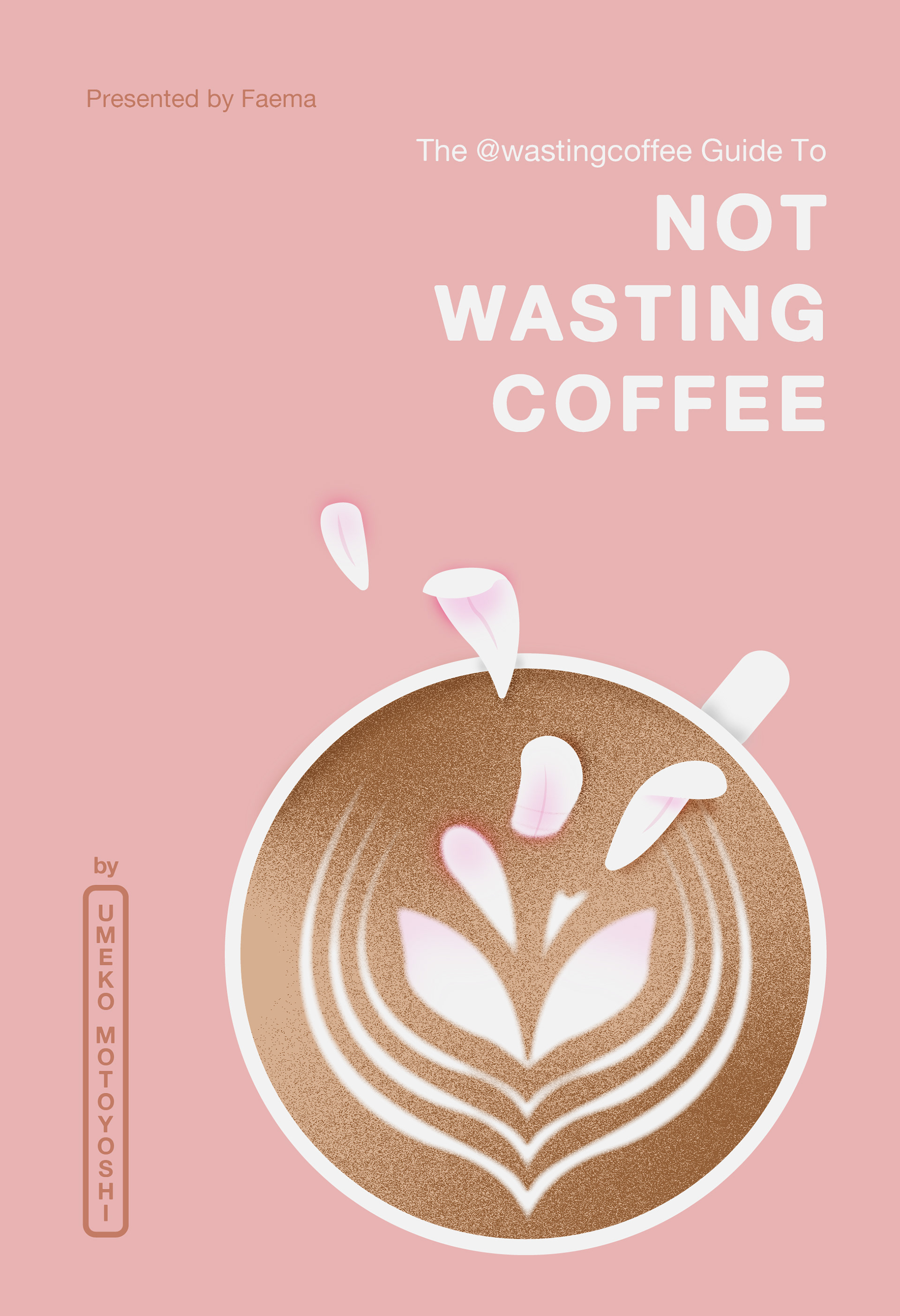 The @wastingcoffee Guide to Not Wasting Coffee
As of currently, outside of High School Yearbook, this is my only printed book cover project but I am immensely proud of it. The author, Umeko, was a spectacular person to work with and I feel that what we came up with really represents what they do and what the book is saying as well.

The primary idea going in was simply to incorporate literal flower petals coming out of latte art. There were several renditions that all had completely different vibes and we landed on this because not only did it look the best, it maintained a softness that wasn't present in the others.

Since its release the book and Umeko have received a lot of acclaim in the coffee industry including a Sprudgie (Sprudge Magazine) for Best Writing. I couldn't be more proud of working on this project and with Umeko.